Aurora
Sports Medicine
Professionals INc.
Aurora's 1st premier sports medicine facility! Our multidiscipline medical team is ready to take your health to a new level. Offering sports therapy, physiotherapy, massage therapy, chiropody and more! Book at Aurora Sports Medicine Clinic today.
Not sure what you've injured? Have a look below and learn about what
each injury is and how we can help you!
It's time to start taking action on your health! Click here to request an appointment with one of our qualified Aurora Sports Medicine Professionals.
At Aurora Sports Medicine Professionals
we have an array of services to meet any rehab needs YOU may have. Each service provider is highly trained and experienced in the management of a number of injuries and conditions. We utilize the most up to date treatment strategies to ensure YOUR injury recovery is fast, efficient, and effective.
Part of our core values at Aurora Sports Medicine Professionals, is our commitment to continued learning and educating our patients.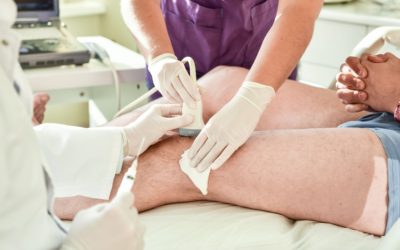 Does this sound like you? 1. 57-year-old male is experiencing right hip pain that is affecting his quality of life and simple day to day activities. X-rays revealed that the cause of his pain is mild to moderate osteoarthritis. He has been diligent with physiotherapy...
Aurora Sports Medicine Professionals strives to provide our clients with the best and most qualified healthcare providers. All of your rehabilitation, sports medicine and physiotherapy needs are under one roof.  Our clinicians fall inside your circle of care, and referrals are made seamlessly during your recovery process. Our dedication to excellence in customer service, professionalism, and patient satisfaction is our top priority!
"Absolutely fantastic team and facility!
The safety measures now in place make me confident that I can safely visit in person. Stephanie is a truly amazing physiotherapist, supporting me with deep massages, ultra sound, a fancy ice machine, and an exercise plan tailored to me — and clear answers to my many questions. She's also super encouraging!"
Service: Physiotherapy
"I highly recommend this sports clinic!
Alex is my physiotherapist, he is incredibly knowledgeable and has helped a lot in healing my injury, even through Covid. They have the option to book a session virtually or in clinic, I chose to do it virtually and it has been seamless. The front desk is also incredibly friendly and helpful. Thank you guys for what you do, highly recommend!"
Service: Physiotherapy
"Excellent professional physiotherapists.
In pain going in and after two treatments with Giacomo I was pain free. Highly recommend everyone there, very professional. Another big plus is having Dr. Gamble located on site…. non better my leg can attest to that even phoned night before op and dropped by the house after … exceptional!!."
Service: Physiotherapy
"Excellent clinic with caring staff!
Loved the webinars during the pandemic, they gave me a lot of useful information to help keep me active and safe. They always make me feel important and will work with me through problems that I'm having. I'm grateful that I can continue playing sports and do the activities that I love!"
We still have more for you! Stay up to date on our latest health tips, news, videos, and more! Sign up now for our FREE e-newsletter.